About Specter
We cover the technology under the counter to provide you with a perpetually clean and clutter-free countertop. The minimalistic design of the tap is without any superfluous elements and shapes for a stylish look that discreetly fits into any interior design. We have stripped the design down to its essential quality: 
easy cleaning
clutter-free look
drip tray with drain
tap for 2 identical drinks at the same time
Customizable menu with a wide range of coffee drinks (hot and cold)

 

optional water cooling system and the integrated CO2 system for still and sparkling water (additional tap)
Specter tap comes in 3 colors - black, white, and chrome.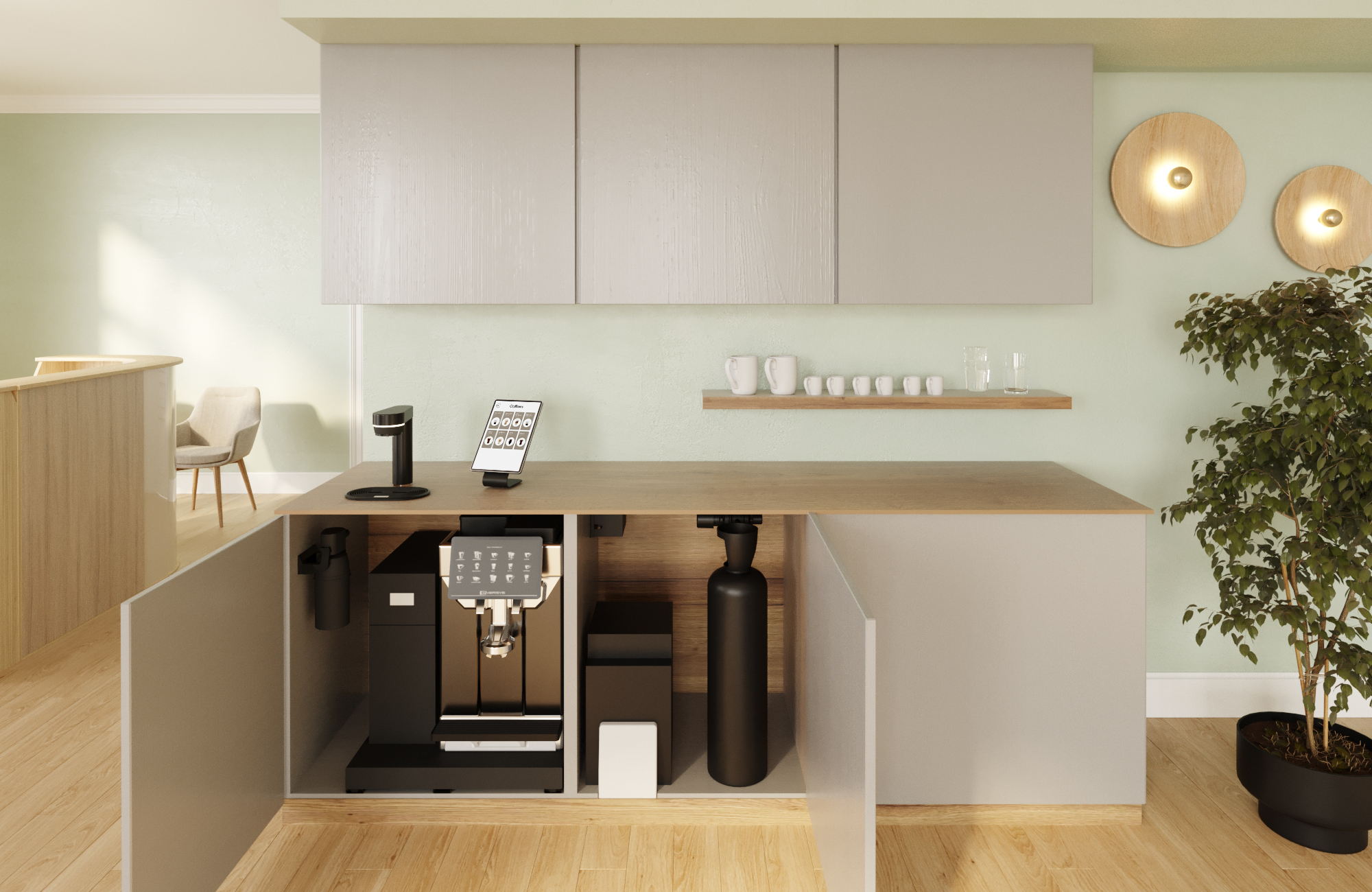 Easy installation
Specter is a complete set of all necessary parts.
Dimensions are 800x800x620 mm with Eversys Legacy, and 600x800x620 with Eversys Cameo
With water system: 1200x800x600 mm
Intuitive installation manual:
Installation of tap and screen
Tubes with quick lock for connection between tap and machine
Drawer for easy access to the machine

 

Fits into regular closets with 800mm x 620mm (H,D)

 

Additional water system can be easily connected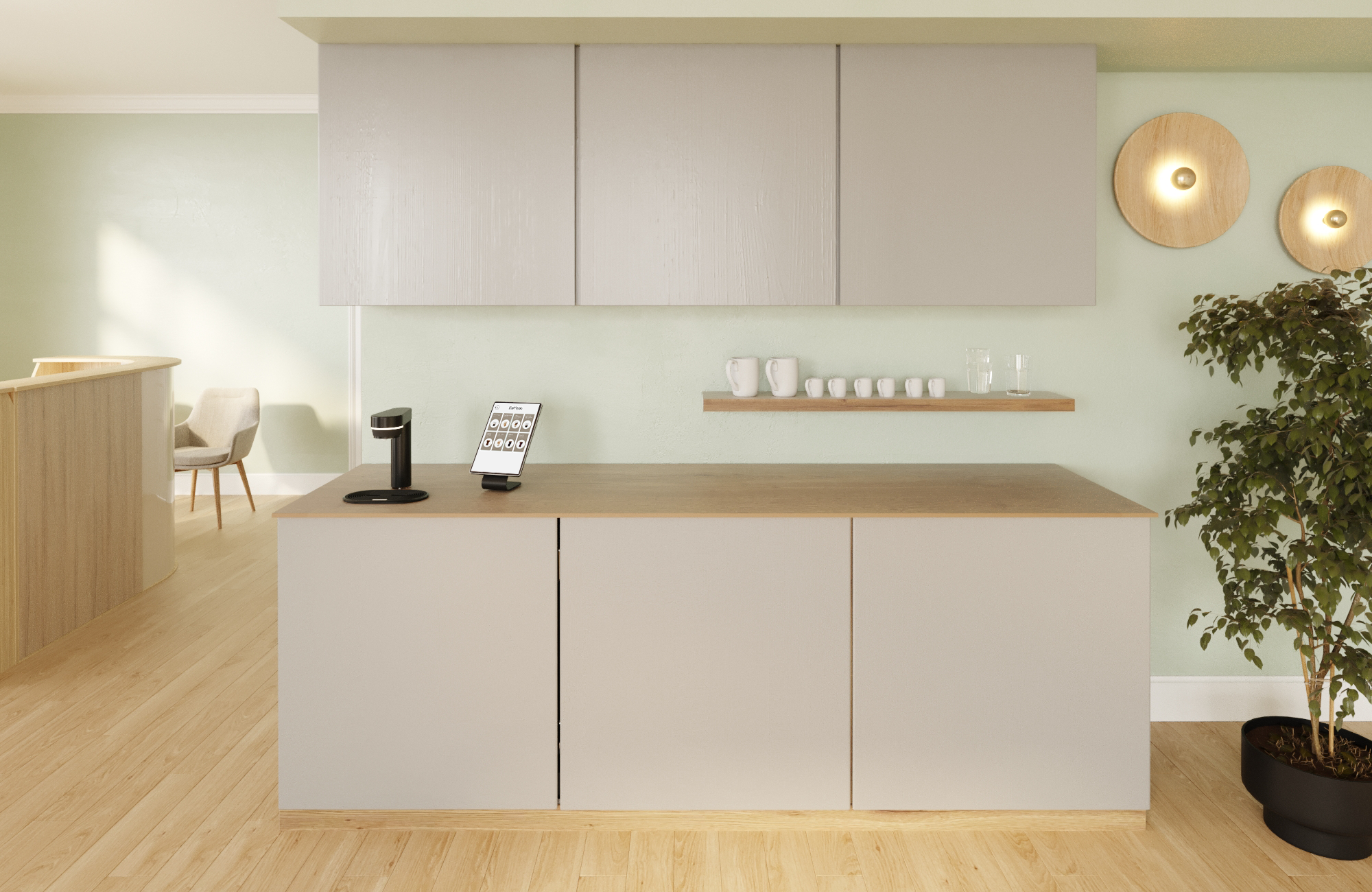 Machines
Under the counter, you will find one of the best superautomatic coffee machines on the market with the following features:
A modular system with a minimum number of components for efficient maintenance
All-metal construction for reliability, durability, and sustainability
Electronic controlled ceramic grinders for consistency and optimal extraction at all times
The unique 1-Step milk system for optimal flavor and texture
Two entirely separate milk systems - no contamination between regular and plant-based milks
A leading-edge telemetry system for optimizing service and cost
A fully automatic cleaning system
A reduced noise level
Powered by Eversys Legacy or Eversys Cameo C2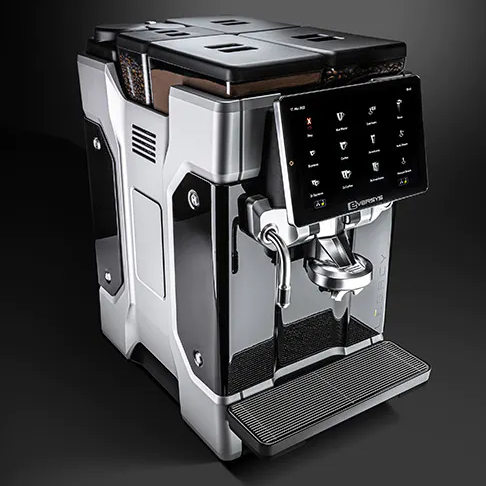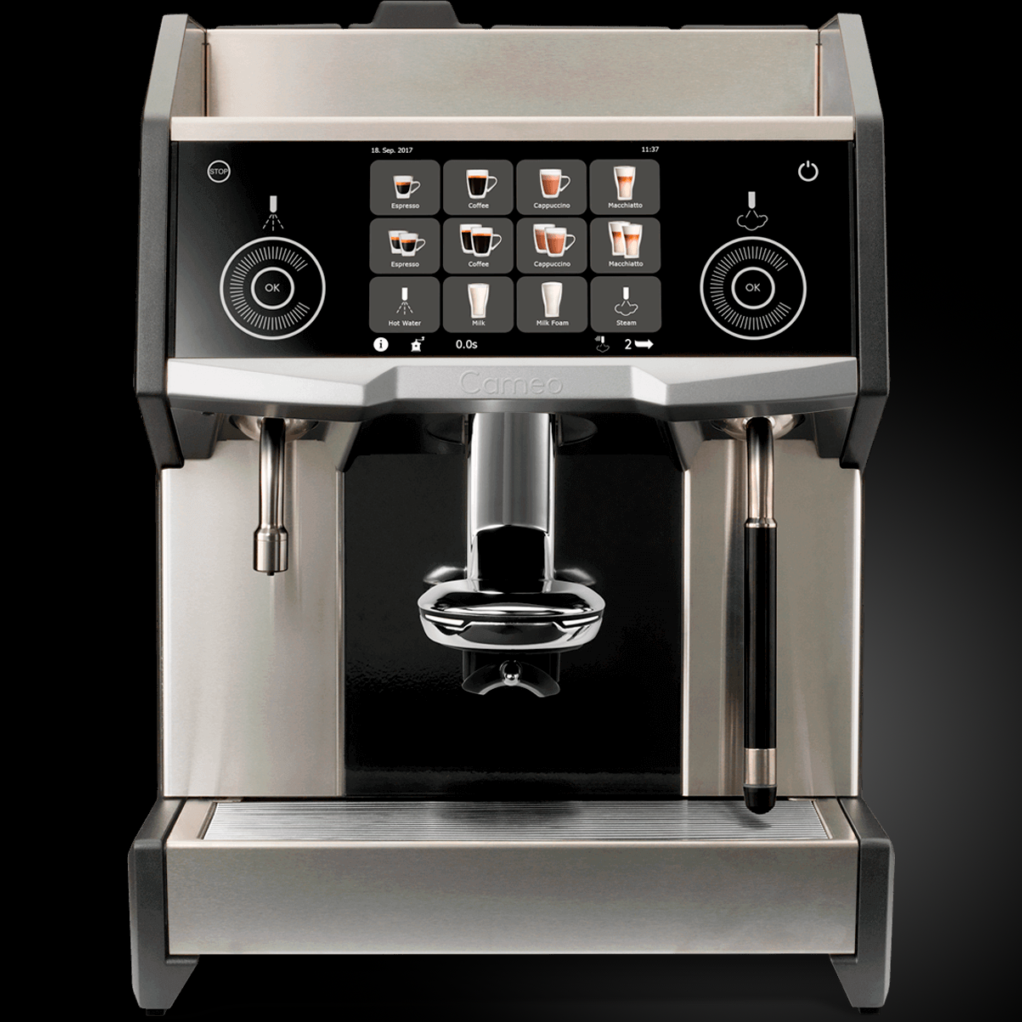 Technology
The Specter solution includes a tablet with an intuitive user interface. 
Including features:
Choice of 1 cup or 2 cups quantity,
Customized coffee strength,

 

2 different milk choices,
Maintenance Menu,
Error Feedback Screens,
Closed-source software
Moreover, the machinery provides you with a telemetry system to fulfill your business needs. 
Here are some of the benefits:
Remote control
Early warning system
Operational efficiency
Reduce maintenance cost
Optimizing water and energy management